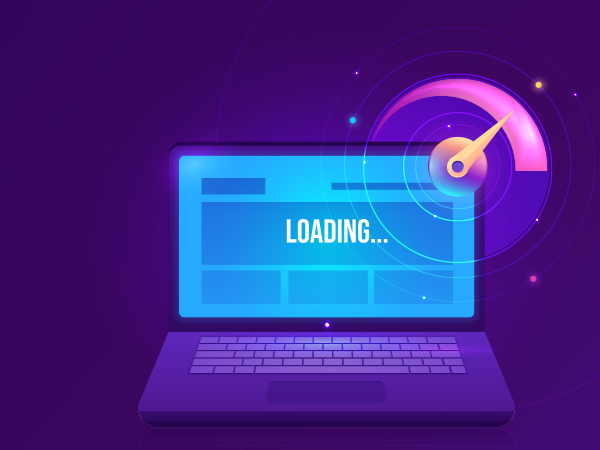 A cache, or temporary storage site, is where copies of files are kept so they may be retrieved more rapidly. Technically speaking, a cache is any site that temporarily stores copies of files or other data, although the phrase is frequently associated with Internet technology. While CDN servers cache material to minimize latency and DNS servers store DNS records for quicker lookups, web browsers cache HTML files, JavaScript, and pictures to speed up website loading.

In this article I'm going to show you Top 5 Free WordPress Cache Plugins to Speed up Your Website.
How Does Your Site's Loading Time Affect It?
SEO
Site speed affects rankings.
Quick websites are simpler to crawl
Websites that load quickly have greater conversion rates.
Bounce rates are decreased.
The overall user experience is enhanced (reduced stress!
User Experience
Additionally, slower loading times will harm the brand's reputation. Better loading speeds impact the user experience.
1. WP Fastest Cache
1+ Million Active Installations
More details are available on our website (wpfastestcache.com)
PHP and MySQL are needed while rendering a page. As a result, the system needs CPU and RAM.
When a website receives a lot of traffic, the system requires a lot of RAM and CPU, which causes the page to load slowly. You require a caching mechanism in this situation to prevent repeated page rendering. A static HTML file is created by the cache mechanism and saved. Additional users access a static HTML page.
Additionally, since Google's search ranking algorithm takes into account site performance, caching plugins that help speed up your page load time can also boost your SEO rating.
This plugin's setup is quite simple. There is no need to change the.htacces file. It will automatically change.
Download WP Fastest Cache
2. LiteSpeed Cache
3+ Million Active Installations
The all-in-one site acceleration plugin LiteSpeed Cache for WordPress (LSCWP) includes a unique server-level cache and a number of optimization capabilities.
WooCommerce, bbPress, and Yoast SEO are just a few of the popular plugins that are compatible with LSCWP. It also supports WordPress Multisite.
Download LiteSpeed Cache
3. WP Super Cache
2+ Million Active Installations
Automattic created the free caching plugin WP Super Cache. It is the most frequently downloaded cache plugin from the WordPress directory, with over two million active installs. The three caching modes of this plugin are a draw. The quickest method is "Expert," however it necessitates editing the.htaccess file. It's wonderful for programmers and experienced users who want greater control over the caching process, but it's not the best option for other users, especially since a mistake in the .htaccess file might cause the entire website to go down.
Download WP Super Cache
4. Hummingbird
100,000+ Million Active Installations
Hummingbird adds additional ways to improve Google PageSpeed Insights with targeted controls over file compression, deferring CSS and JavaScript styles and scripts, minifying for CSS and JS, Lazy Load integration, and top-notch caching. As a result, your website loads quicker and performs better.
Download Hummingbird
5. W3 Total Cache
1M+ Million Active Installations
W3 Total Cache (W3TC) enhances your website's performance and load times while enhancing SEO, Core Web Vitals, and overall user experience. It does this by utilizing features like content delivery network (CDN) integration and the most recent best practices.
Since more than a decade, millions of publishers, web developers, and web hosts across the world have trusted W3TC as the only web host independent Web Performance Optimization (WPO) framework for WordPress. It is the complete performance solution for WordPress website optimization.
Download W3 Total Cache